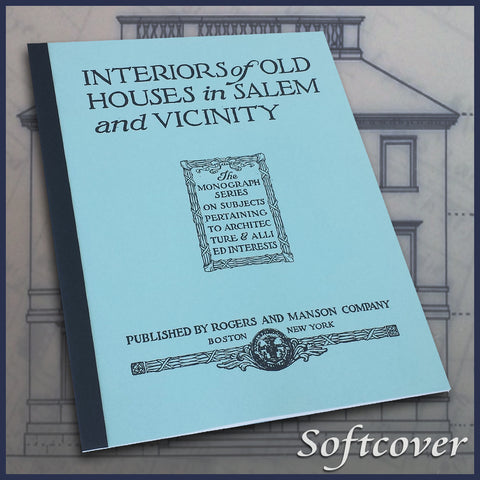 SALEM, MA: Interiors of Old Houses in Salem and Vicinity (Softcover)
By Albert J. McDonald. 56p. 1916.  Illustrated.
Edited and Published with the Purpose of Furthering a Wider Knowledge of the Beautiful Forms of Domestic Architecture Developed During the Time of the Colonies and the Early Days of the Republic.
---