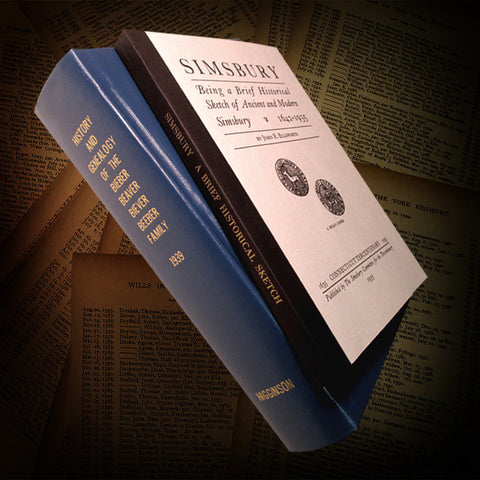 LITCHFIELD, CT: GENEALOGICAL REGISTER OF THE INHABITANTS OF THE TOWN OF LITCHFIELD, CONNECTICUT.
By George C. Woodruff. 267p. (1900)
Subtitled "From the Settlement of the Town, A.D. 1720 to the Year 1800 Whereby One Knowing His Father's Name, May Perhaps Ascertain Who Were Some of His Antecedent Progenitors. Collected from the Records of Said Town, Probate Records of Wills, Distributions, etc., and From Other Sources."
CT0376S
---