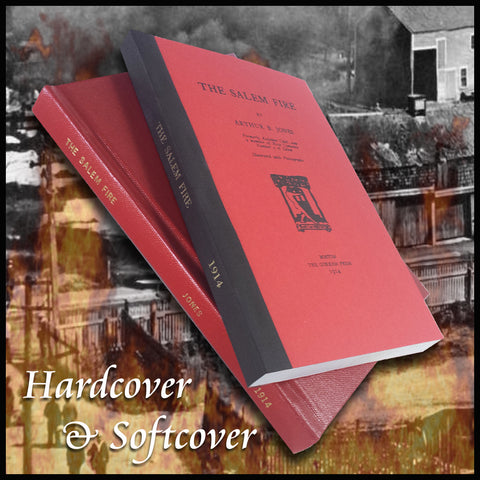 SALEM, MA: THE SALEM FIRE (of 1914) - Illustrated
 A. B. Jones. 137+78p. (1914).
Available in Hardcover & Softcover
The Great Salem fire of June 25, 1914, destroyed 1,376 buildings and made over 18,000 people homeless or jobless in Salem, Massachusetts.

It was among the last of the great industrial fires that plagued North American cities in the 19th century. Because so many people were left jobless after the city's largest employer burned down, the fire encouraged the creation of the United States Employment Service.
MA3058H
---