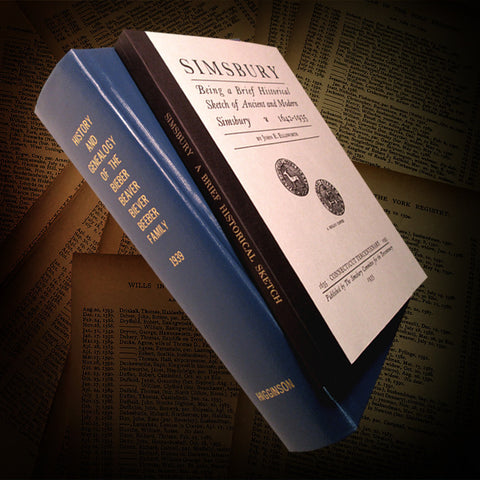 TENNENT, NJ: HISTORY OF THE OLD TENNENT CHURCH. With historical records, genealogical notes, graveyard transcriptions and much other information about the history of the town, as well as the church.
By Rev. Frank R. Symmes. 472p. (1904)
History of the Old Tennent Church : containing a connected story of the church's life, sketches of its pastors, biographical references to its members, all its earlier record lists, full quotations of its earlier historical records, a complete list of burials in all its graveyards, many of it local traditions, most of its important illustrations and maps, an account of the Battle of Monmouth, and a large collection of genealogical notes.
NJ0066H
---